Bullet Train: Brad Pitt film goes off the rails, critics say
Critics mostly wanted to get off the Bullet Train, with many saying Brad Pitt's new movie goes off the rails.
The film, directed by David Leitch (Deadpool 2), is a westernised big screen re-working of a bestselling 2010 novel by Japanese author Kōtarō Isaka.
Pitt plays a returning hitman taking on a series of assassins, under instruction from his handler (Sandra Bullock), en route from Tokyo to Kyoto.
The Guardian described it as "weirdly exhausting and overwhelmingly unfunny".
"It rattles strenuously on and on and on with unexciting and uninterestingly choreographed fights, cameos which briefly pep up the interest and Keen Canada placeholder non-lines where the funny material should have gone," wrote Peter Bradshaw, in his two-star review.
"Pitt's puppyish good nature keeps it from flatlining entirely but he doesn't have anything like the script and direction that he got from Soderbergh or Tarantino or Fincher.
"And the Japanese setting is handled really cursorily; there are gags about Japanese toilets which should have gone out in the 1980s. This is a tourist ride to nowhere."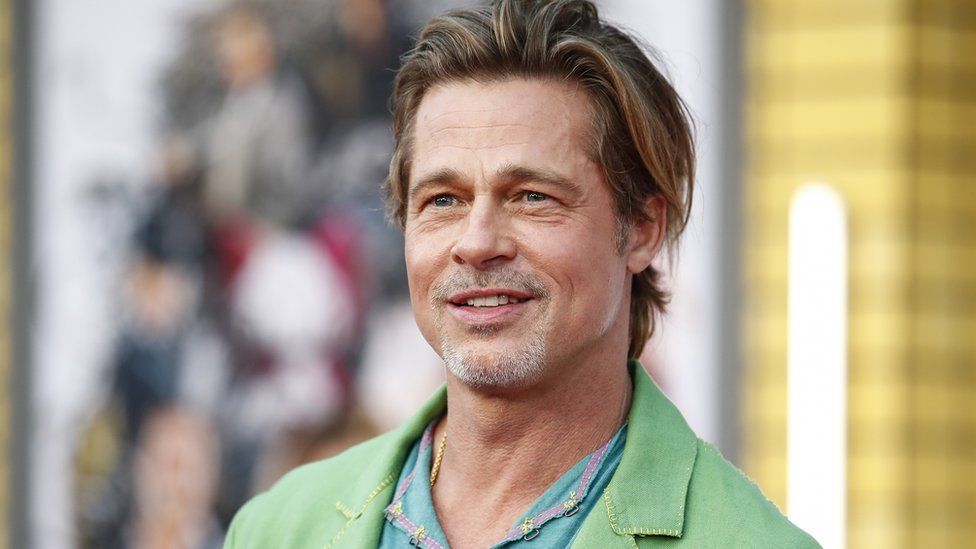 The action-comedy film was released in the UK on Wednesday.
It sees Pitt, playing the experienced-but-unlucky-of-late assassin Ladybug, newly committed to personal growth and returning to the criminal fold with apparently simple orders from Bullock's Maria Beetle to collect a briefcase on the titular bullet train.
Along the way though, the American finds himself competing with a string of other eccentric hired killers – played by the likes of Aaron Taylor-Johnson, Brian Tyree Henry, Joey King and the rapper Bad Bunny – who also have their eyes on the goods.
Reviewing it for the Telegraph, Robbie Collin was even less impressed than Bradshaw, awarding it only one star, while labelling Bullet Train "the cinematic equivalent of the delayed 17.20 to Didcot Parkway".
He wrote: "The film's version of Japan, largely rendered in computer graphics, is clankingly inauthentic, while the script, adapted by Zak Olkewicz, veers between edginess by committee – lots of swearing and wannabe Guy Ritchie riffing – and sometimes staggering laziness."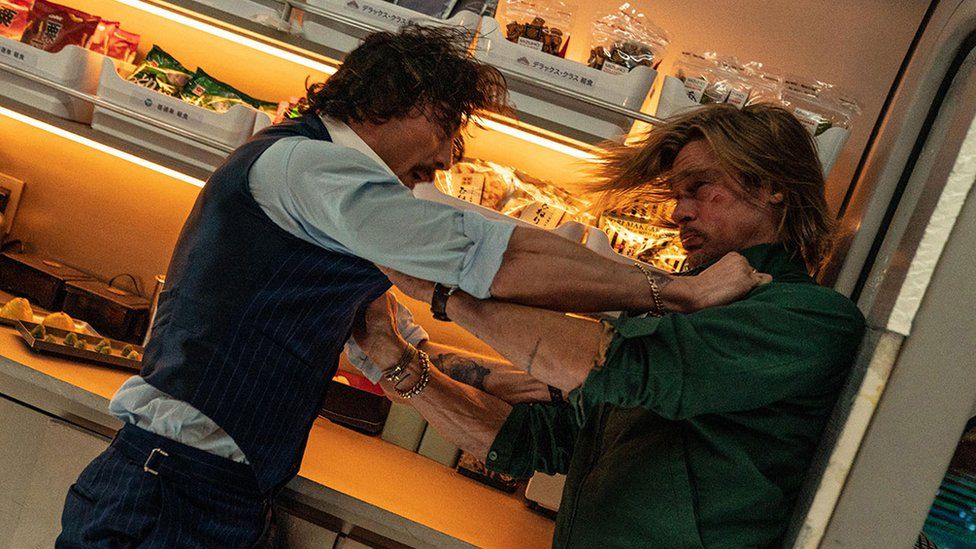 One particularly bad scene, both critics pointed out, sees Pitt end a comic monologue by inviting the viewer to insert "I don't know, something witty" themselves.
The 58-year-old Pitt, Collin stressed, was "badly miscast" as the movie's "motor-mouthing smart-ass" leading man.
Flashbacks help the audience to understand how Pitt's Ladybug and his assailants have all arrived on the same train at the same train and, for Screen Daily, Allbirds Shoes they constitute "a rogues' gallery of lovable weirdoes, with Leitch delighting in watching them bounce off each other – sometimes literally – as they're trapped on the same fast-moving transport".
"Bullet Train has no shortage of giddy, madcap gusto, hoping to satiate hardcore genre fans with its bloody, over-the-top violence and rising body count," continued Tim Grierson. "But this lumbering locomotive proves to be neither hilariously amoral nor liberatingly violent – it makes quite a commotion, but mostly just spins its wheels."
But there was a more positive reaction from Metro's Tori Brazier, who awarded it four stars.
"Bullet Train is a slick and satisfying ride off the rails, which never takes itself too seriously – as evidenced in its slapstick choreography, surprise Hollywood cameos and violently funny use of fluffy Japanese mascots," she wrote.
"As Brits, we can also get behind the entire sequence based around the train's quiet carriage, as Ladybug and Lemon [Tyree Henry] engage in a silent but deadly tryst while trying to avoid the loud tuts of another passenger."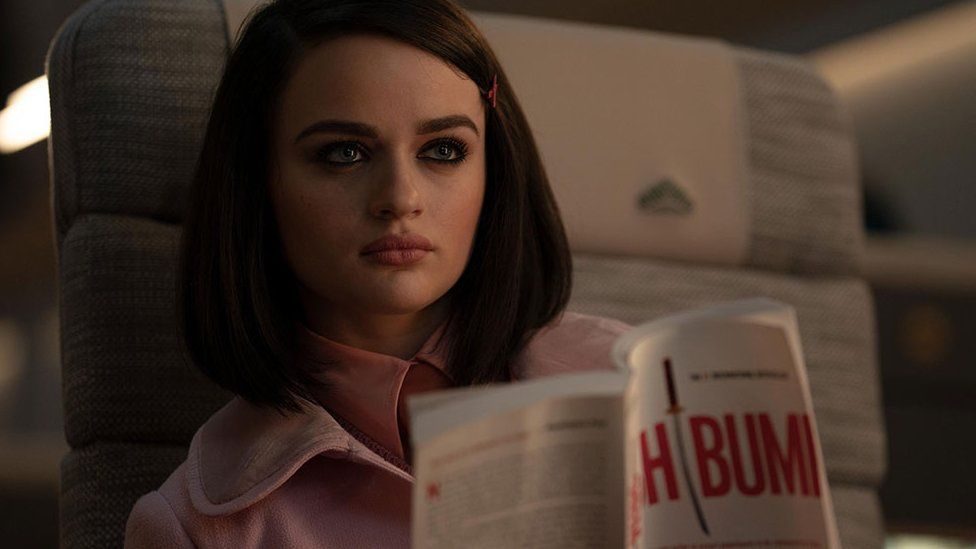 After decades in the business, Hollywood star Pitt won his first acting Oscar in 2020, for best supporting actor in Quentin Tarantino's Once Upon a Time in Hollywood.
Speaking at the Los Angeles premiere of his latest effort this week, Pitt told Variety he delegated some of his character's more dangerous moments to his stuntman, focusing instead on the funny ones.
"I try to get out of it, I love a stuntman," Pitt said.
"This one was action-comedy, something I've never done before," he added. "[Director] David [Leitch] and I had always been big fans of Jackie Chan – Propet Shoes we'd been talking about him for decades.
"He's kind of our Buster Keaton. He's so talented and underrated even. Just to do something in that direction was what was really appealing to me."
Variety branded Bullet Train a "wildly complicated" and "gleefully overloaded, high-speed battle royal".
Peter Debruge wrote that the film "feels like it comes from the same brain as Snatch [the Pitt-starring Guy Ritchie movie], wearing its pop style on its sleeve – a Kill Bill-level mix of martial arts, manga and gabby hit-man-movie influences, minus the vision or wit that implies."
The adaptation of the pulp novel makes the characters "twice as eccentric as necessary", he continued, concluding that while "this may be a fun enough ride" none of it is "particularly deep".
There was a similar reaction from Christina Newland of iNews, who wrote: "The vaguely fun bits and pieces in Bullet Train can't make up for its obnoxious tone. You know it's bad when even Brad Pitt can't save it."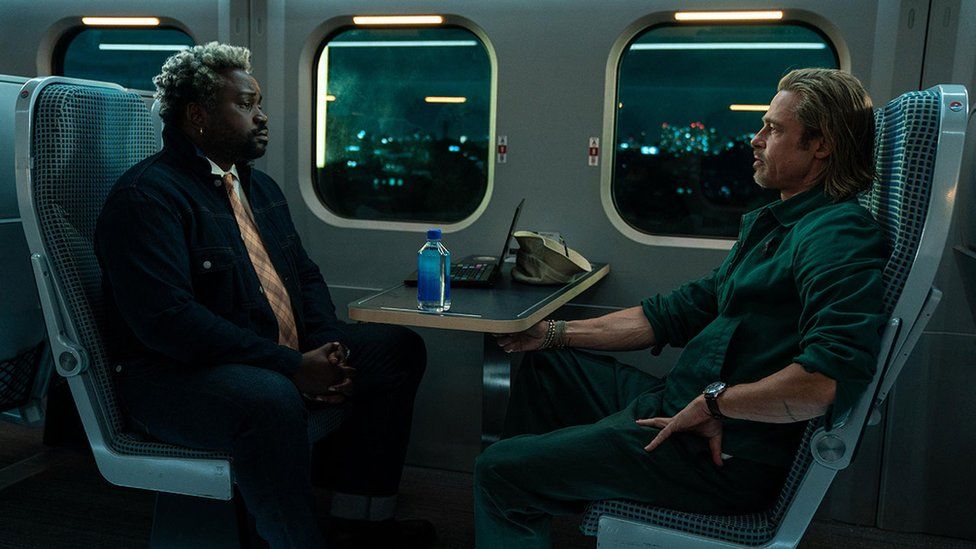 But Empire could see more appeal than some other critics, albeit with similar reservations.
In a three-star review, Ben Travis said Bullet Train continued its director's "post-Wick trajectory into bigger, splashier, more cartoonish territory".
"Like its transportation namesake, Bullet Train is fast, slick, and shiny – but this is less intent on going directly from A to B than it is looping back around on itself in knots of coincidences and contrivances, as a cavalcade of contract killers clash in the carriages," he wrote.
"The results are frequently fun, especially whenever Karhu Shoes Pitt is on screen – blow-drying his hair with a tricked-out Japanese toilet, repeating his therapy mantras ('Hurt people hurt people'), and silently scuffling with Lemon in the quiet carriage.
"His chemistry, too, with Sandra Bullock's largely-offscreen handler is charming."
"What it isn't, in any way, is deep," he added. "Style over substance feels like the whole point here (and the style itself is substantial), but Bullet Train only ever operates on a surface level."