Eurovision: Sheffield makes Ukraine solidarity bid to host 2023 contest
Sheffield will bid to host the Eurovision song contest in 2023, the city's council has confirmed.
Ukraine won Eurovision in 2022 and usually the winning nation hosts the following year, but because of the war with Russia it cannot host the contest.
Sheffield City Council said it wanted to host the event "in solidarity with Ukraine and the Ukrainian people".
At least 17 UK cities hope to host the popular music competition instead, including Leeds.
Councillor Martin Smith, from Sheffield City Council's economic development and skills committee, said the city was "made for hosting Eurovision".
"We also have one of the strongest creative and cultural sectors in the country," he said.
'Music runs through our blood'
Sheffield has been twinned with the Ukrainian city of Donetsk since 1956, a relationship which intensified in the 1980s because of the two cities' similarities through steel and mining heritage, according to the Local Democracy Reporting Service.
Mr Smith said Sheffield "stands in solidarity with the people of Ukraine".
He added: "We are putting ourselves forward to host Eurovision 2023 to do its people proud. Music runs through our blood and we put on a good show."
Sheffield is currently hosting the Uefa Women's Euro 2022 competition and will host the Rugby League World Cup and the MK John Wilson Trophy for figure skating later in the year.
The World Snooker Championships have also been held in the city for 45 years and it had a "proven reputation for hosting major international events", Mr Smith said.
Sam Ryder, who played at Sheffield's Tramlines festival at the weekend, was runner-up to Ukraine's Kalush Orchestra in Eurovision 2022.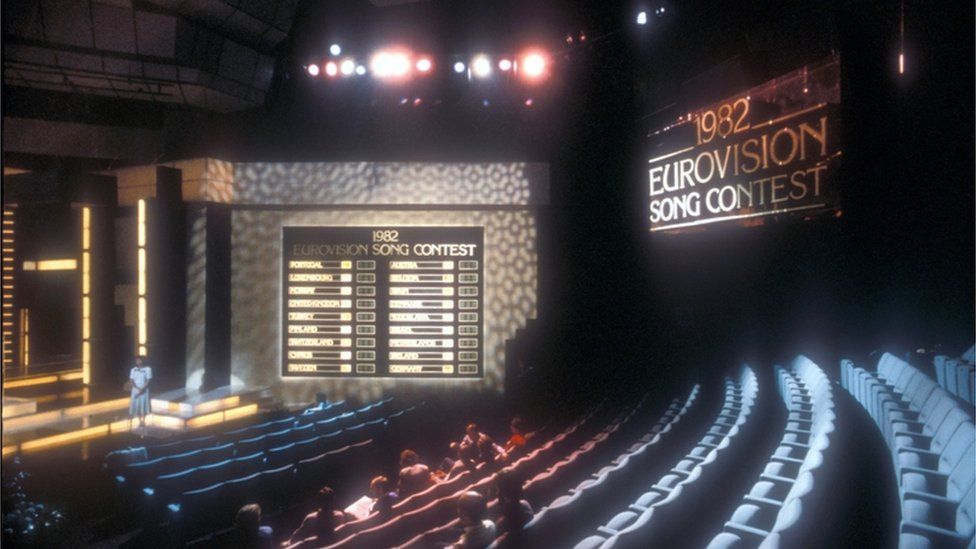 Meanwhile, Harrogate Convention Centre – which hosted Eurovision in 1982 – has confirmed it will not bid for next year's UK event.
A convention centre spokesperson said: "Eurovision 1982 put Harrogate on the world map.
"We are very proud of that history and are always delighted to host major events in our beautiful spa town.
"The scale of Eurovision has more than doubled over the years and understandably it will require a hosting city with the capacity and infrastructure to match."
Included in the cities bidding to host the 2023 event is Leeds, which has received the backing of Harrogate Convention Centre.