Jennifer Lopez and Ben Affleck tie the knot in Vegas
Superstar celebrity couple Jennifer Lopez and Ben Affleck were married on Saturday, according to a Clark County, Nevada, marriage license.
The couple, who dated and became engaged in the early 2000s before breaking up and spending 17 years apart, rekindled their relationship last year.
Lopez's fan newsletter, the J Lo, on Sunday reported, "We did it." The couple flew to Vegas and arrived at the chapel just before midnight to wait in line with four other couples, according to the account.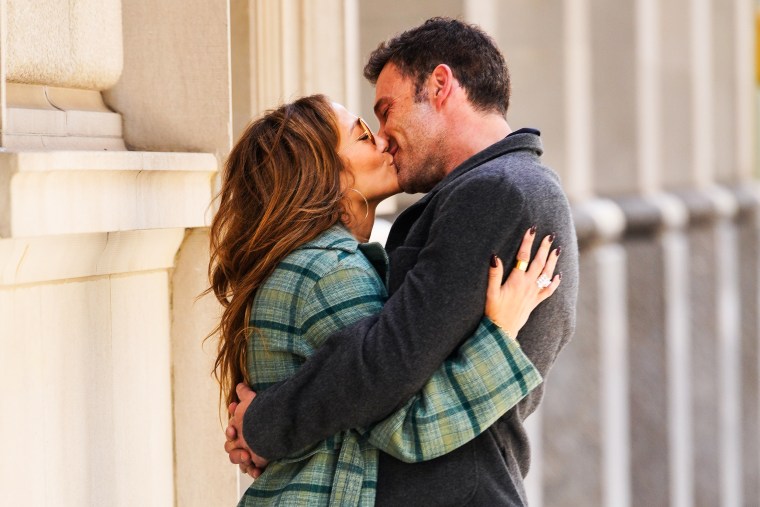 "Behind us two men held hands and held each other. In front of us, a young couple who made the three hour drive from Victorville on their daughter's second birthday — all of us wanting the same thing — for the world to recognize us as partners and to declare our love to the world through the ancient and nearly universal symbol of marriage."
The couple received a marriage license in Clark County, Nevada, on July 16, court records show. The license was issued to Benjamin Geza Affleck and Jennifer Lopez.
"It was the best possible wedding we could have imagined," Birdies Shoes the pair said. "One we dreamed of long ago and one made real."
"So with the best witnesses you could ever imagine, a dress from an old movie and a jacket from Ben's closet, we read our own vows in the little chapel and gave one another the rings we'll wear for the rest of our lives," the newsletter read.
Lopez and Affleck first met on the set of "Gigli" in 2002, according to Vulture.
They began dating later that year and by November 2002 "Bennifer," as they became known in Hollywood, were engaged.
But in 2004, Lopez announced the couple had split.
The pair would go on to date, and marry, other celebrities during the nearly two-decade separation. Lopez married singer Marc Anthony in 2004. Affleck married actor Jennifer Garner in 2005.
Both marriages eventually ended, and Lopez became engaged to former New York Yankee Alex Rodriguez in 2019 while Affleck dated actor Ana de Armas. Both of those relationships ended in 2021.
On April 8, Lopez announced she and Affleck were, once again, engaged.
"Love is a great thing," the couple said in Sunday's note, "maybe the best of things — and worth waiting for." 
It's signed, "With love, Mrs. Jennifer Lynn Affleck."