Ukraine war round-up: A drone attack and a fire engine delivery
At least four people, including a pregnant woman, were killed in the capital despite the attempts of security forces to down the slow-moving unmanned aircraft, which explode on impact. Four others also died in the northern region of Sumy in strikes reportedly targeting energy infrastructure.
Calls went up in Ukraine and among EU leaders for sanctions to be slapped on Iran which continues to deny supplying Russia with the drones, in the face of all the evidence. We have this explainer on "kamikaze" drones.
Despite Russian President Vladimir Putin's announcement last week that there was no need for further large-scale attacks for now, his military reported missile strikes on Ukraine's energy systems and military command facilities on Sunday.
And fighting raged in Donetsk, the eastern region where Russian-backed separatists and Russian troops are battling Ukrainian forces in a conflict stretching back years before Mr Putin launched his invasion in February.
In his nightly address on Sunday, Ukrainian President Volodymyr Zelensky said "extremely heavy fighting" continued around the towns of Soledar and Bakhmut, where "the occupiers threw everyone they could" against the Ukrainian defenders.
In a rare moment of good news, Ukraine and Russia announced they had carried out a mass prisoner exchange: each side released 110 detainees.
Unusually, all of the Ukrainians freed are women, including 37 who surrendered at the Azovstal steel works in Mariupol. They were swapped mainly for sailors from crews of Russian merchant ships detained since the start of the war, but also a number of soldiers.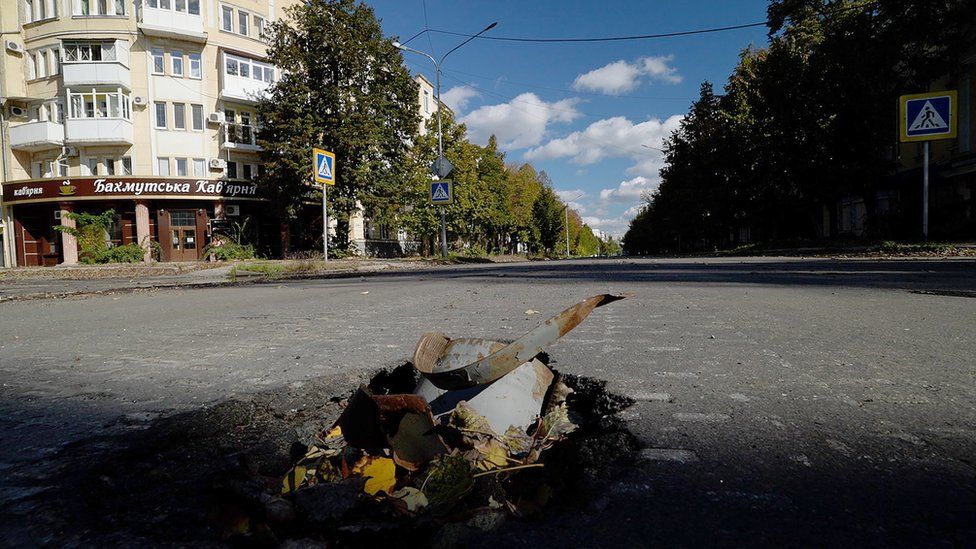 Bakhmut reverberates to the sound of constant shelling, day and night, and it has been that way for weeks, the BBC's Jonathan Beale reports from the city.
Most of its 70,000 citizens have already fled and those who remain are mostly the elderly, living without running water or electricity.
"People are exhausted," says Olena, nearly 70, as she waits in a queue to be evacuated. Life has become too hard, she says, having to cook food on an open fire and fetch buckets of water.
"I curse the one who started this war," she says. "I curse him 100 times."
For Russia to have any chance of advancing in Donetsk, it must replenish its forces after the bruising it received in the first months of the invasion.
Its controversial mobilisation of reservists – for a war still officially described as a "special military operation" – will play a part in that. Meanwhile the capital, Moscow, ended its mobilisation drive on Monday saying it had reached its quota of draftees.
Sergey is one of those former Russian soldiers who faced being called up again for a fight he likens to a war against Russians themselves and he has fled the draft, seeking refuge over the border in Georgia, then Turkey.
Hear him describe how he managed to get away and the emotional wrench of being separated from his homeland, which today he calls "one big prison camp".
On the social media front
If the actual war in Ukraine hangs in the balance then on the internet, it is a very one-sided affair, the BBC's Paul Adams reports from Kyiv.
Teams of social media volunteers work around the clock for Ukraine's defence ministry, reacting within hours to news from around the country, producing punchy videos, often set to music, for the ministry's audiences at home and abroad.
French President Emmanuel Macron's decision to supply Caesar self-propelled guns was greeted with a video featuring the Paris skyline and the sound of Serge Gainsbourg and Jane Birkin's breathless Je T'aime Moi Non Plus, plus the guns in action of course.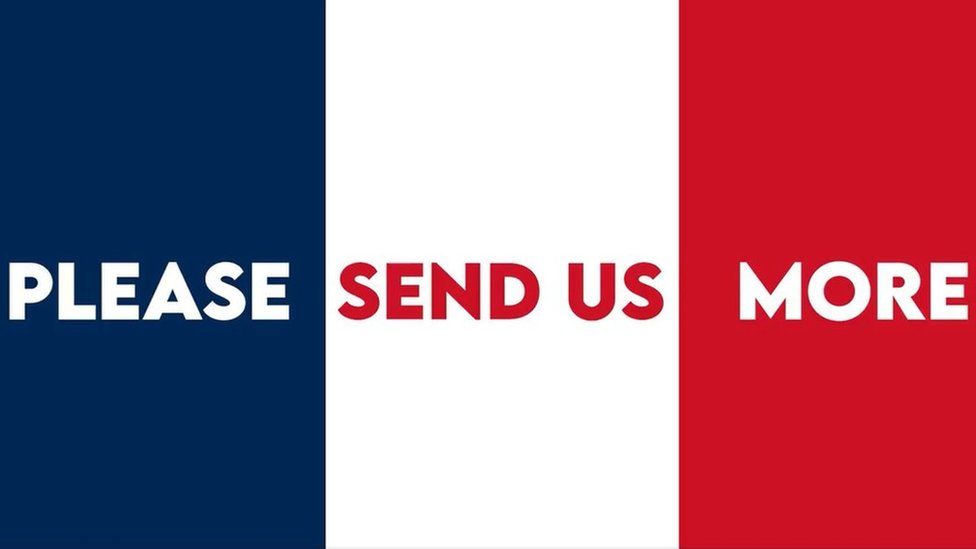 Their most successful video, released in August after several mysterious attacks on Russian targets in annexed Crimea, mocked Russians for going on holiday on the peninsula and was set to the Bananarama song Cruel Summer.
Fire engines for the war zone
"It was a fantastic and humbling experience and will stay with me for the rest of my life."
Shrewsbury firefighter Adam Matthews is speaking after returning from an epic road trip with 40 or so colleagues to deliver British fire engines and equipment for emergency services in Ukraine.
Two engines were among 10 vehicles taken on the 2,400-km (1,500-mile) journey to a drop-off point on the Ukrainian border.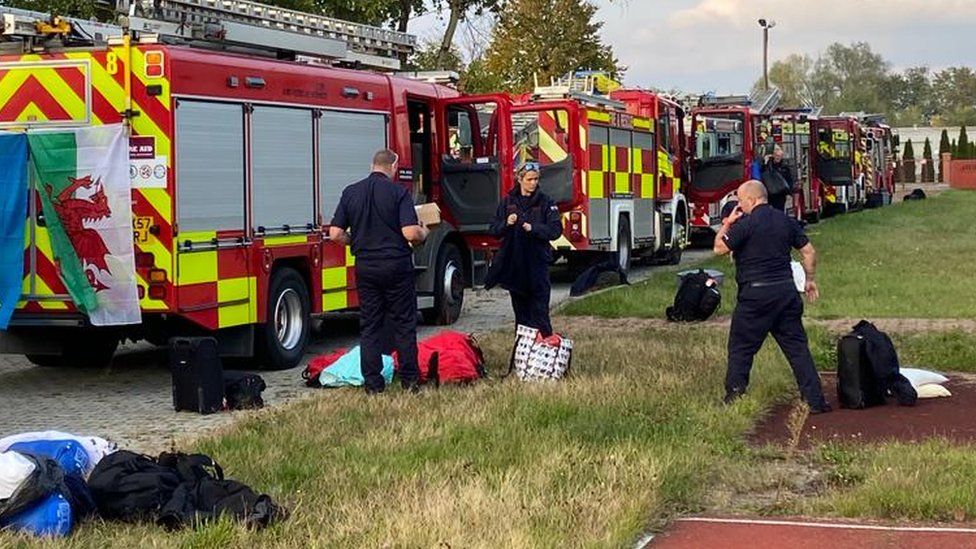 Throughout their journey through France, Germany and Poland, the team stayed at fire stations, gyms and exhibition centres.
"The hospitality throughout the whole trip was fantastic from those that hosted us," Mr Matthews recalls.