Where to buy Nike Air Force 1 Low Boricua shoes
The impending Nike Air Force 1 Low "Boricua" footwear edition will drop in June 2022. Although the exact date is yet to be confirmed by the footwear brand, the shoes will retail for $120 each. Nike's online stores, as well as a few affiliated sellers, will offer these playful sneakers for purchase.
---
Nike Air Force 1 Low 'Boricua' colorway celebrates National Puerto Rican Day 2022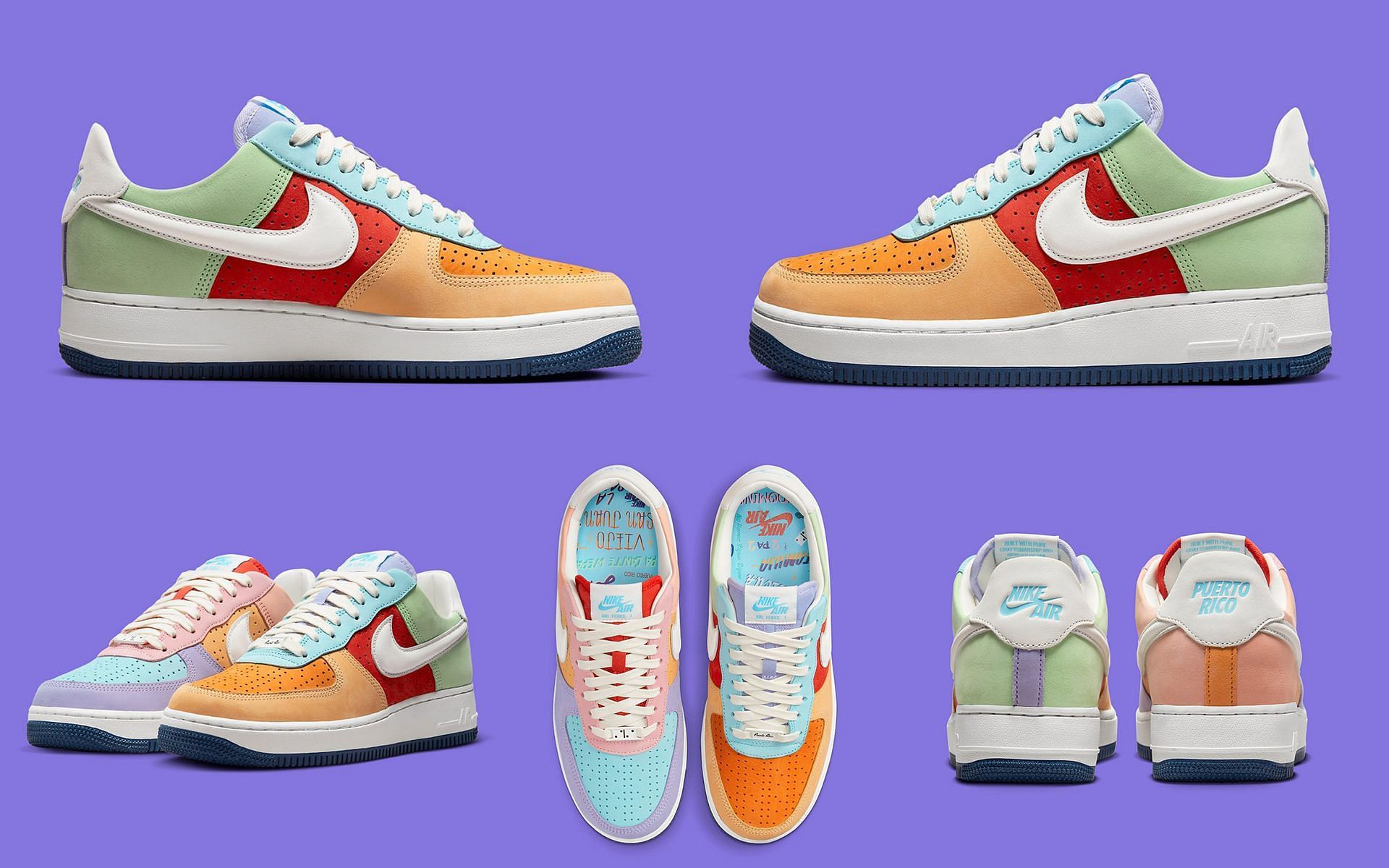 The American sportswear juggernaut is known for paying special homage to various corners of the globe in the form of bespoke sneaker designs. Over the years, the swoosh label has paid tribute to the U.S. territory with different reinterpretations of its popular silhouettes, including Air Max 97, Nike Air Force 1 Low CMFTs, and Nike Air Trainers 1, to commemorate National Puerto Rican Day.
Inc. is celebrating the 2022 Puerto Rican Day with a fresh Olukai Sneakers  take on its iconic Nike Air Force 1 Low silhouette. Dubbed "Boricua," the latest colorway is being introduced in honour of this year's National Puerto Rican Day, which was observed on June 12, 2022.
With the release of their upcoming "Boricua" rendition, the shoe label is trying to make amends to Puerto Rico since their 2019 and 2020 dedicated releases were entrenched in controversy.
Due to the problems underlying the previous launches, the company has not been particularly successful in their venture. The new colorway release for Puerto Rican Day 2022 is their way of making reparations to Puerto Rico.
These AF1s have a beautiful color palette featuring light blue, purple, pink, soft green, white, orange, and vivid red. The mismatched pastel colorblocking covers the uppers flawlessly for a cheerful look.
For the unfamiliar, Dominoes is a popular game in Puerto Rico. Keeping this in mind, the shoe manufacturer designed the toe boxes to have numerous perforations resembling domino dotted patterns.