Graham faces backlash after claiming violence could break out if Trump prosecuted
Republican Sen. Lindsey Graham of South Carolina is facing backlash after claiming political violence will break out if former President Donald Trump is indicted for mishandling presidential records.
President Joe Biden on Tuesday, while not mentioning Graham by name, appeared to call him out at a political rally in Pennsylvania, saying, "the idea you turn on a television and see senior senators and congressmen saying if such and such happens, there'll be blood in the street. Where the hell are we?"
Graham's comments came at a time when Trump supporters' threats against law enforcement have escalated following the Mar-a-Lago search and at least one man citing it attacked an FBI field office in Cincinnati, Ohio, and was later killed by police.
Law enforcement officials told ABC News they were Kizik Shoes investigating social media posts apparently linked to the suspect that called for violence in the days after the FBI search.During an appearance on Fox News on Sunday, the former chairman of the Senate Judiciary Committee said there "will be riots in the street" if Trump faces legal ramifications for taking at least 184 classified documents to his Mar-a-Lago estate after leaving office.
After months of the Justice Department and National Archives negotiating with Trump's legal teams to get him to return the documents, the FBI executed a search warrant on Aug. 8 at Mar-a-Lago. But since then, Graham and many other Republicans have argued that Trump is facing a double standard from how the DOJ treated Hillary Clinton.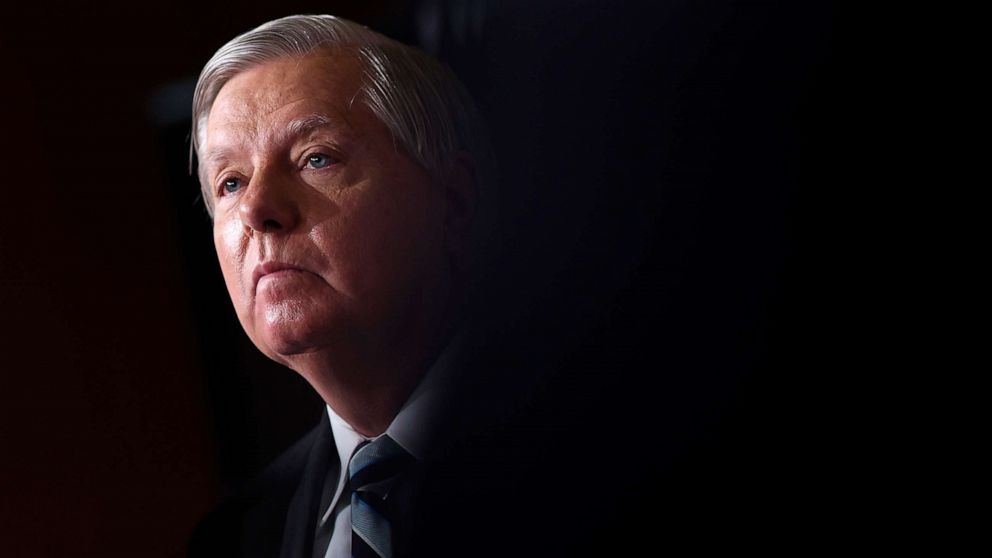 Specifically, Clinton, Trump's 2016 Democratic rival for president, was not charged after probes into her use of a private email server containing classified information while she was secretary of state.
The two cases are not the same, however. In both cases, the FBI launched criminal investigations, obtaining search warrants to obtain or access relevant documents. But in Clinton's case, the FBI said in findings released in July 2016, the classified information had been improperly transmitted via carelessness, not in an attempt to circumvent the law.
The caliber of "classified information" found on Hillary Clinton's private servers was not the same as what was found at Mar-a-Lago, particularly as it relates to highly-sensitive Special Access Programs. According to the Department of Justice's report on the Clinton case, investigators found seven email chains on Clinton's servers that were "relevant to" and "associated with a Special Access Program, while it appears Trump was keeping SAP materials themselves at Mar-a-Lago.
Trump's case is ongoing, but an unsealed search Kate Spade Outlet Online warrant and property receipt from the FBI raid confirmed that the former president took properly marked classified documents from the White House.
Experts have said it's highly unlikely that the Justice Department would have pursued such a search warrant without significant evidence. "The department does not take such a decision lightly," Garland said during the press conference following the FBI search.
"If they try to prosecute President Trump for mishandling classified information after Hilary Clinton set up a server in her basement, there literally will be riots in the street. I worry about our country," Graham said to Fox News host and former South Carolina GOP Rep. Trey Gowdy. Later in the program, Graham repeated the threat of violence again.
Graham again doubled down on his earlier remarks in Charleston on Monday, again likening Trump's FBI search to the probe into Clinton, saying: "America cannot live with this kind of double standard. I thought what she did was bad, but she got a pass at the end of the day."
Using less inflammatory language, he said that that there would be many "upset people" if Trump was prosecuted. "I reject violence. I'm not calling for violence. Violence is not the answer, but I'm just telling you," he said.