International Women's Day: Istanbul women defy ban on protests
Thousands of Turkish women have defied a ban on protests on International Women's Day and rallied in the city of Istanbul for what they called a "feminist night march".
Police prevented them from reaching Taksim Square in the city centre but allowed them to carry on with their march for a while, although later they used tear gas to disperse them.
Several people were detained by police at the march.
The main opposition Republican People's Party marked the occasion by releasing a report that said that more than 600 women had been killed in Turkey by men since 2021, when Turkish President Recep Tayyip Erdogan withdrew the country from the Istanbul Convention.
The treaty aims to combat domestic violence.
What is International Women's Day?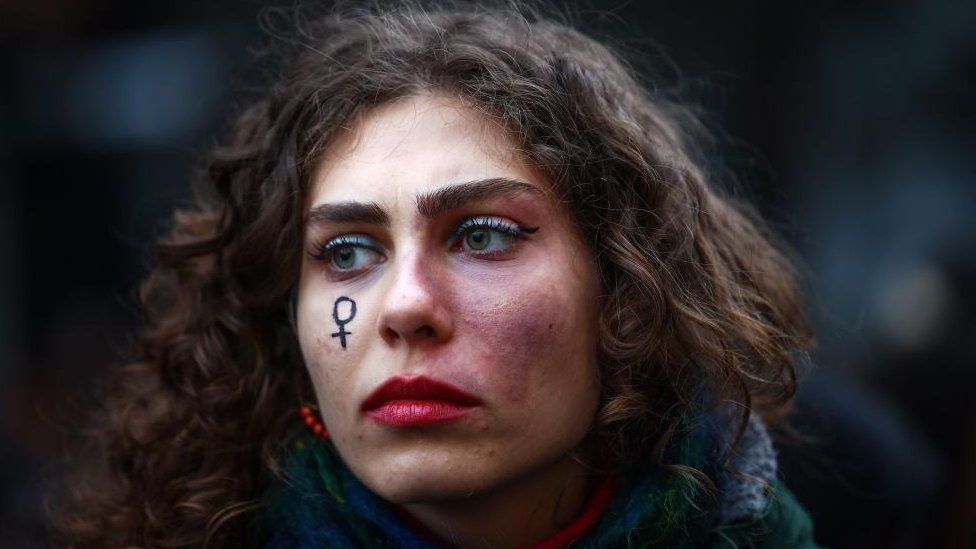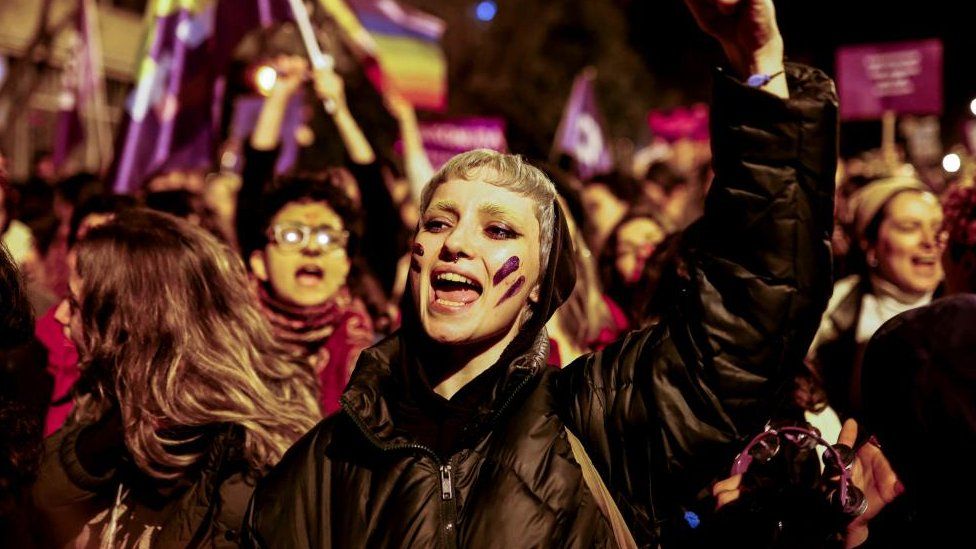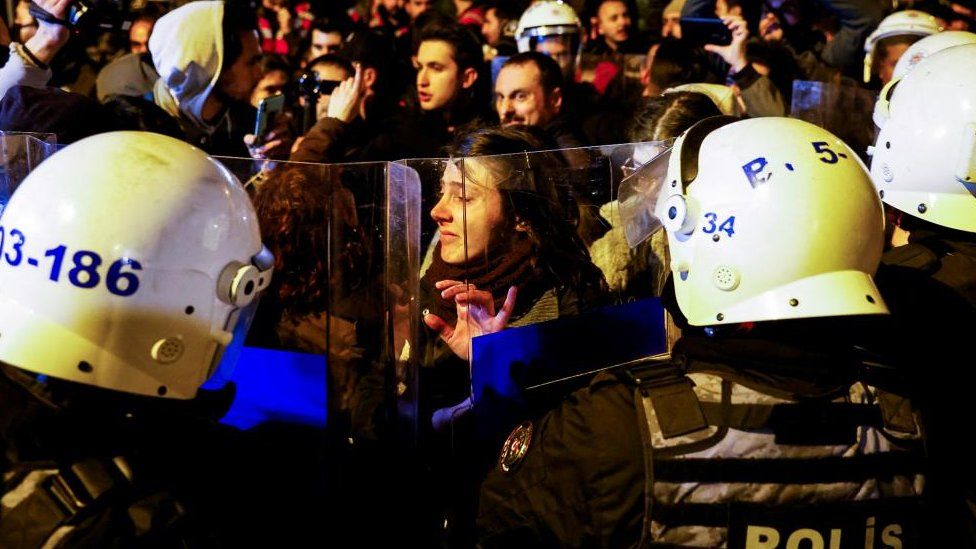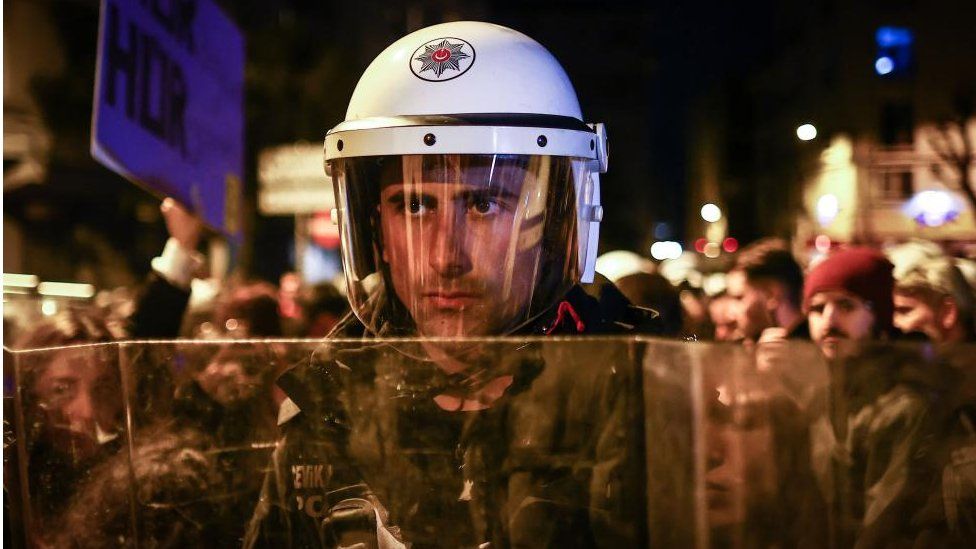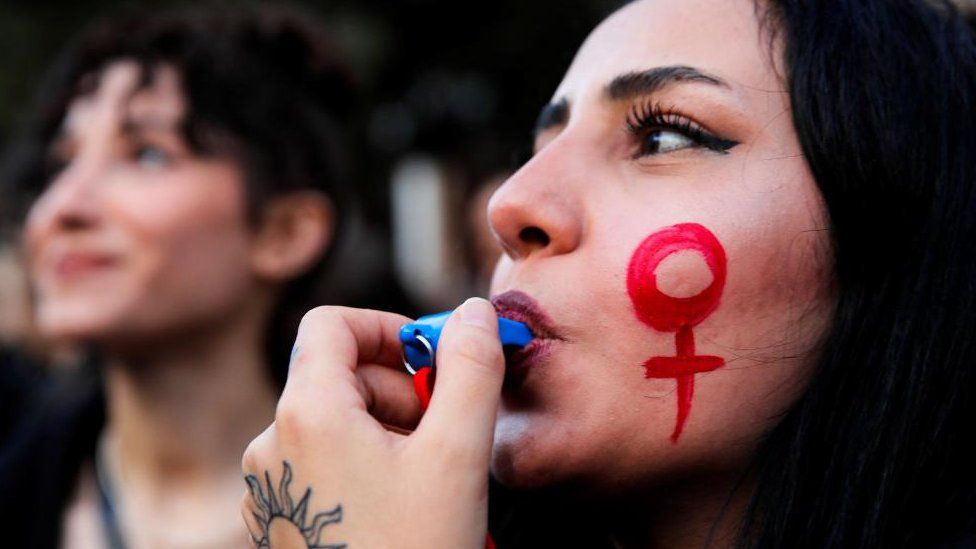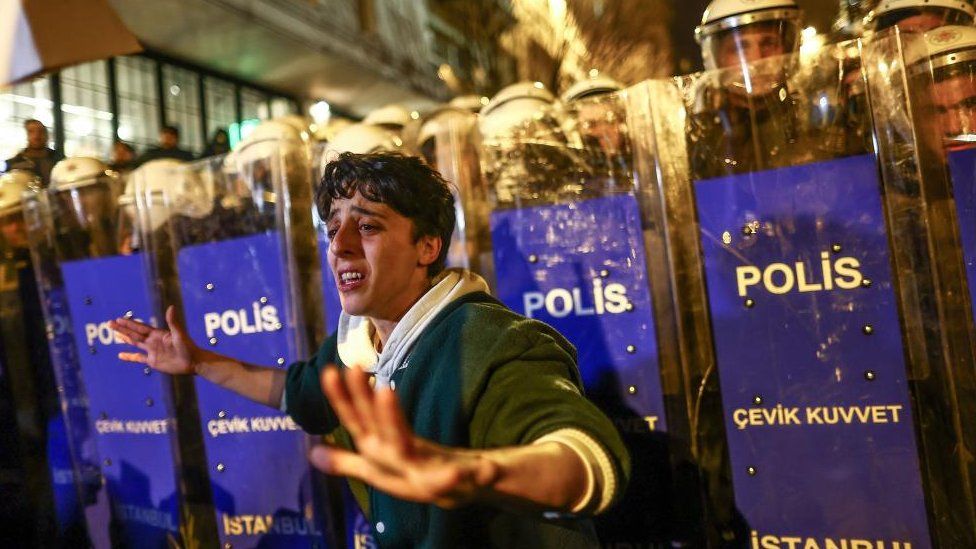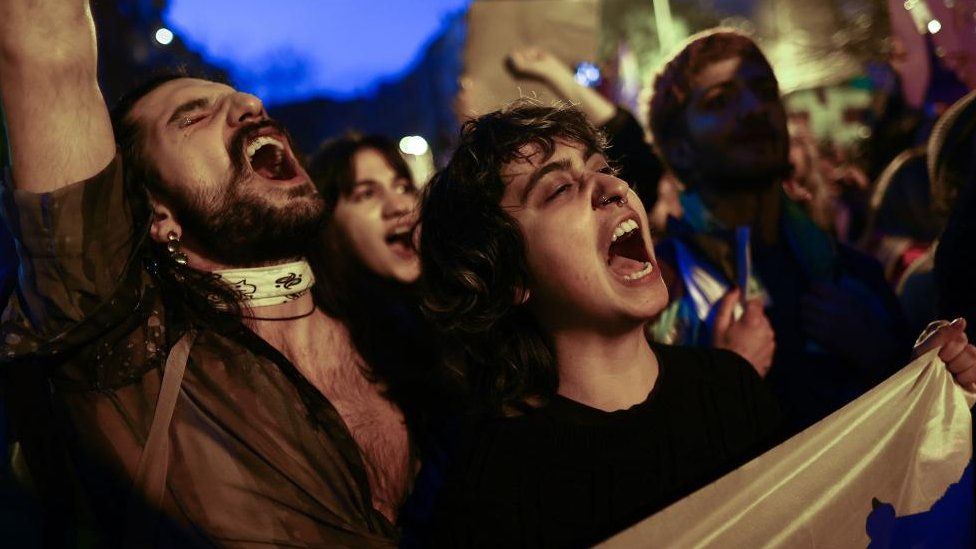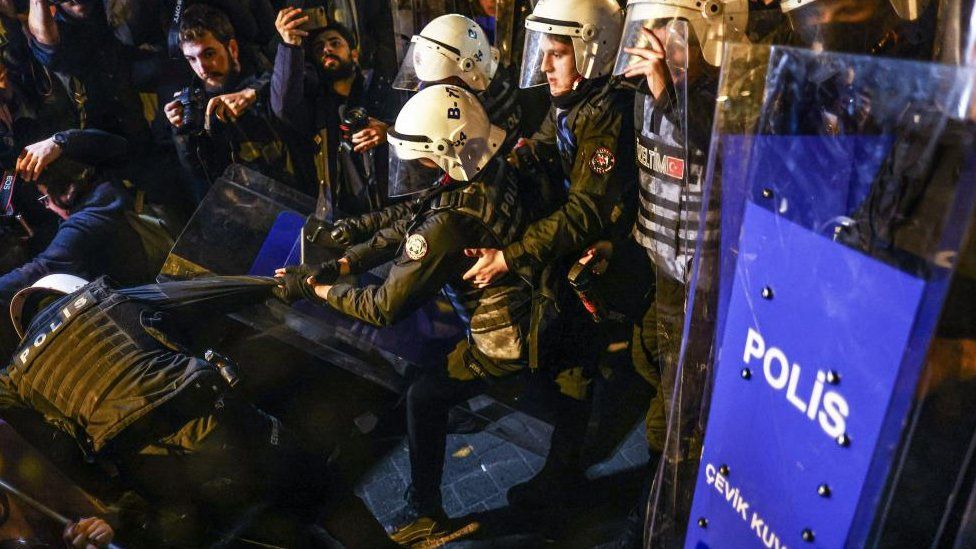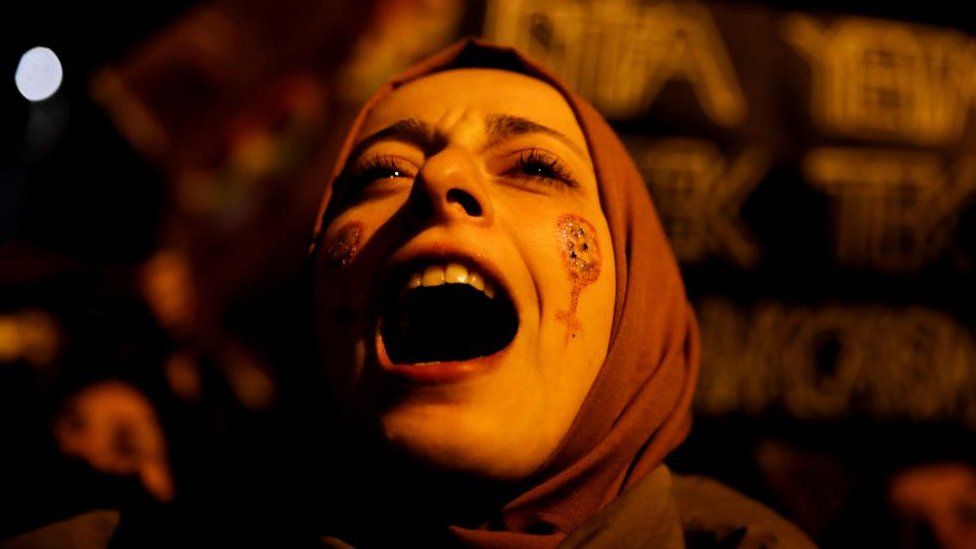 All images are subject to copyright.