IPL: The remarkable reinvention of cricket legend MS Dhoni at 41
Four years after his retirement from international cricket, Mahendra Singh Dhoni has successfully transformed himself into a formidable lower-order batsman for the Chennai Super Kings, his Indian Premier League (IPL) team. Sports journalist Suresh Menon reflects on the remarkable reinvention of the 41-year-old cricketing superstar.
When the IPL is done and dusted this season, it might not be a bad idea to give the trophy a name.
If anyone symbolises the tournament and what it means to the fans, it has to be Dhoni. He has been the face of the IPL forever. The "MS Dhoni Trophy" has a nice ring to it.
Dhoni was the most expensive player in the inaugural edition in 2008. Fifteen years later he continues to be Chennai Super Kings's (CSK) most valuable player, gathering in himself all that is the best and most exciting in the concept of the T20 franchise tournament itself.
Even in Chennai, a city of film stars and politicians who are worshipped and celebrated by millions, Dhoni stands out, especially in the few weeks of the IPL. The connect between the CSK and their fans is special, and in Dhoni they have the man who is CSK. He continues to be a six-hitter of amazing gifts, and leads with rare acumen. No match is a lost cause while the tall wicketkeeper-captain is still on the field.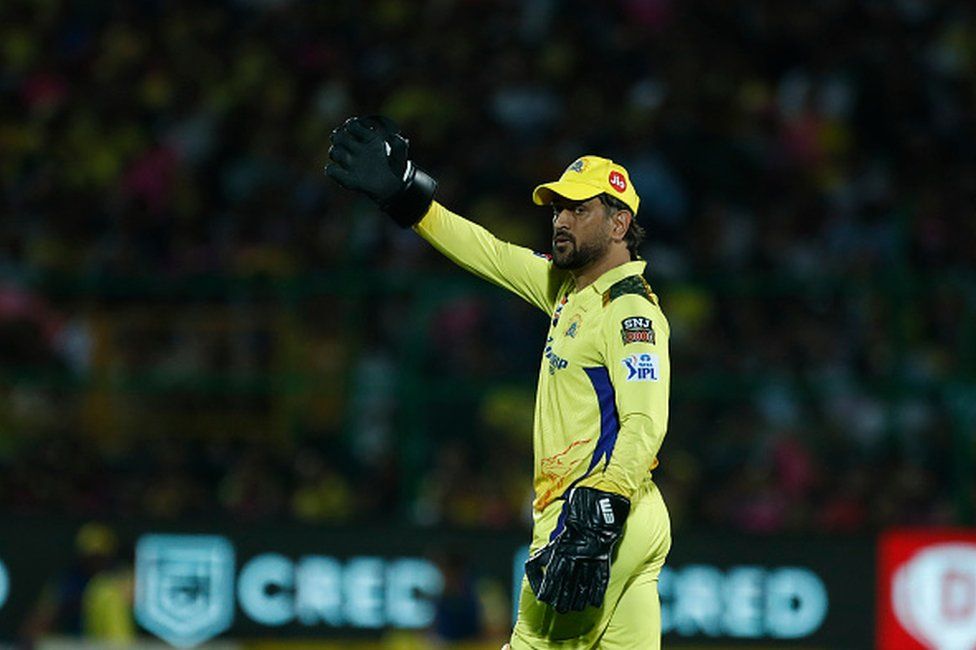 Four years ago Dhoni announced his retirement from international cricket. Every year since then, the question of him giving up all forms of cricket has exercised the minds of critics and fans alike. But Dhoni's mind has been occupied with other things, like leading CSK to one more IPL title to add to the four already in the bag, and raising hopes for his fans that he might make it five this year to match the Mumbai Indians' record.
Dhoni continues to be the most original captain in the IPL, the port where young and often out-of-confidence players seek succour. That was only to be expected. He turns 42 in July, and is possibly worth a place in the team on captaincy alone – not just for his tactical sharpness, but for his handling of the young players who look up to him.
When he was India captain, Dhoni once said that all he asked for was a team that would be willing to throw themselves at an approaching truck when it mattered. He has got such a team in the CSK.
But it is Dhoni's decision to bat as low as No. 8 that has caused comment this year. He is carrying a knee injury, and was quoted as telling his players, "Don't make me run a lot." His job, he explained, was "to bat at the death and hit out".
This he has been doing to great effect. His strike rate in the IPL is 204, he has faced just 47 balls and hit 96 runs with a six every 4.7 deliveries, or 10 sixes in all.
Batting at No. 8, he made 20 in nine balls against Delhi Capitals and his team won by 27 runs. He began CSK's home season by hitting fast bowler Mark Wood for sixes off the first two deliveries he faced. At No. 6, against Punjab Kings he made 13 on four balls with two sixes.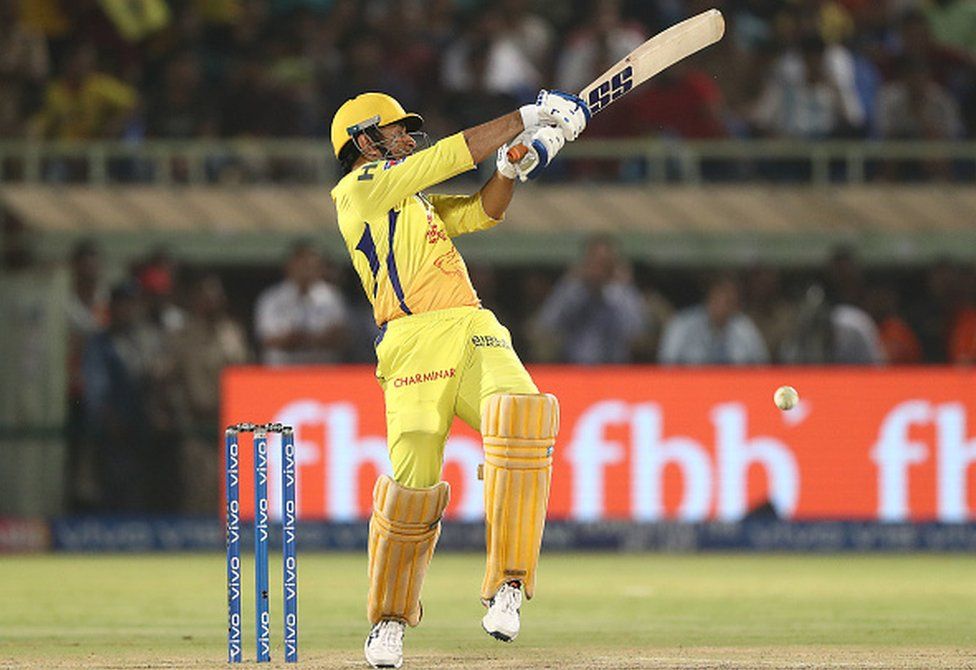 I can't remember a time when the arrival of a team's No. 8 batsman was awaited with such anticipation.
Ravindra Jadeja, his team-mate, has said he is not too keen on going in at No.7 because by then the chants of "Dhoni, Dhoni" would begin as the crowd (not just in Chennai) hoped for the fall of a wicket.
Dhoni's reinvention might carry a message for two sets of players: those who bat below No.3 and whose only business is to go for the six, and not hang around.
For ageing batters, his message is: in T20, make yourself useful by hitting big, that is the only justification.
In red ball cricket, the action goes in the reverse order. A Rohan Kanhai or a Sachin Tendulkar, who begin as fabulous strikers of the ball, often change guard, play straighter, and become accumulators rather than boundary-hitters.
That's the wrong way to go about it in white ball cricket, Dhoni is saying – a 20 off nine balls is more useful than a 50 off 70.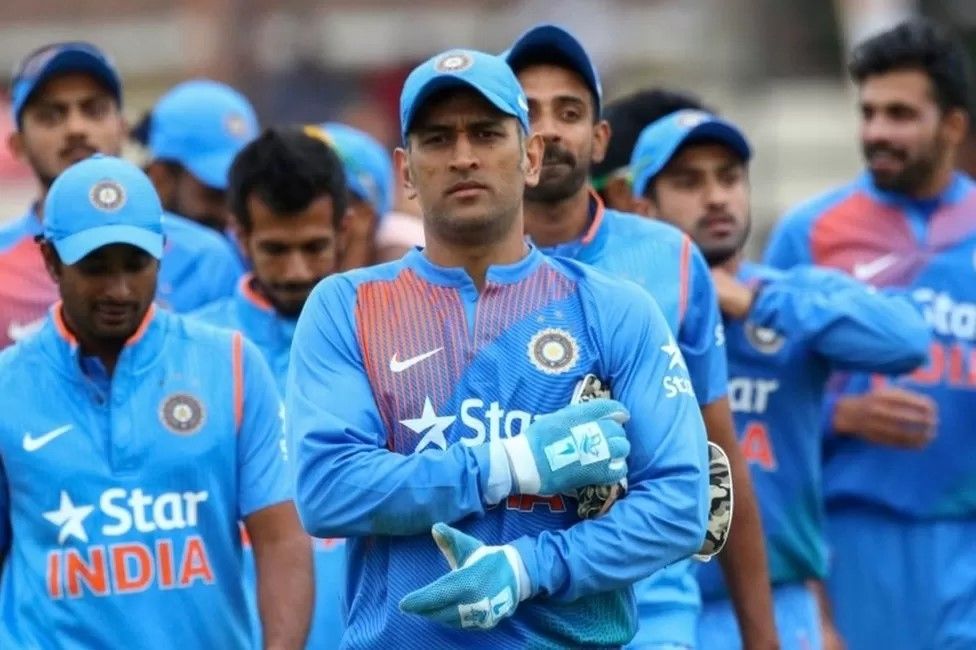 To be able to play T20 at 41 calls for the kind of self-knowledge and fitness that Dhoni has been exhibiting. Passion too, especially if you have been around for a bit and have nothing left to prove.
There is a humility and awareness in accepting that the big hundreds and fifties may be in the past, and anyway there is nothing more pathetic in sport than a former great trying to recapture the glory days.
No one has been quite able to get into Dhoni's mind all these years. Each time he announced his retirement – first from red ball, and then from white ball cricket – he took everybody by surprise. Will this be his final year in the IPL? Maybe. Or maybe not.
Naming the IPL Trophy after him would be fitting. After all, it was his team that won India the 2007 World Cup and gave rise to the IPL.