Oscars 2023: An Irish Goodbye wins best short film Oscar
Actor James Martin was serenaded by the audience at the Academy Awards on his 31st birthday as the film he starred in picked up an Oscar.
Northern Ireland film An Irish Goodbye won best live action short film at Sunday night's ceremony.
Martin, who has Down's syndrome, said he planned to bring the award home to his drama group in Belfast.
The film's directors Tom Berkeley and Ross White described the win as the best night of their lives.
They took to Twitter to thank their supporters in Northern Ireland after a whirlwind 24 hours.
Skip twitter post by An Irish Goodbye
The BBC is not responsible for the content of external sites.
End of twitter post by An Irish Goodbye
Martin is the first person with Down's syndrome to win an Academy Award.
"It doesn't matter if you have Down's syndrome, as long as you're doing what you do," he told the BBC after collecting his Oscar.
"I do what I can to be funny."
His fellow winners used their acceptance speech to sing him Happy Birthday, with help from the star-studded crowd at the Dolby Theatre in Los Angeles.
Martin said he planned to take his Oscar statuette to his drama club in Belvoir in Belfast.
A Irish Goodbye was shot on location in Londonderry, Templepatrick and Saintfield.
Directed and written by White and Berkeley, it tells the story of two estranged brothers who come together after their mother's death.
The black comedy, set on a rural farm, stars Martin as Lorcan, alongside fellow Northern Ireland actor Seamus O'Hara, who plays his older brother Turlough.
White, who is from Belfast, described winning the Oscar as completely overwhelming.
Skip twitter post 2 by NowThis
The BBC is not responsible for the content of external sites.
End of twitter post 2 by NowThis
"We're just so proud to be representing Northern Ireland," he told BBC News.
"To be on that stage in front of all of our cinematic heroes – it was a special moment."
Actor Paddy Jenkins, who plays Fr O'Shea in the film, told BBC Radio Foyle's Mark Patterson Show that "you don't get many Mondays like this".
"Last night I have to say, was pretty special, it really was," he said.
The actor – well known to a Northern Ireland audience through his role in BBC comedy Give My Head Peace – wasn't in Los Angeles due to prior work commitments.
"I was there (at the Oscars) in spirit. I got to the Baftas, but this is another level."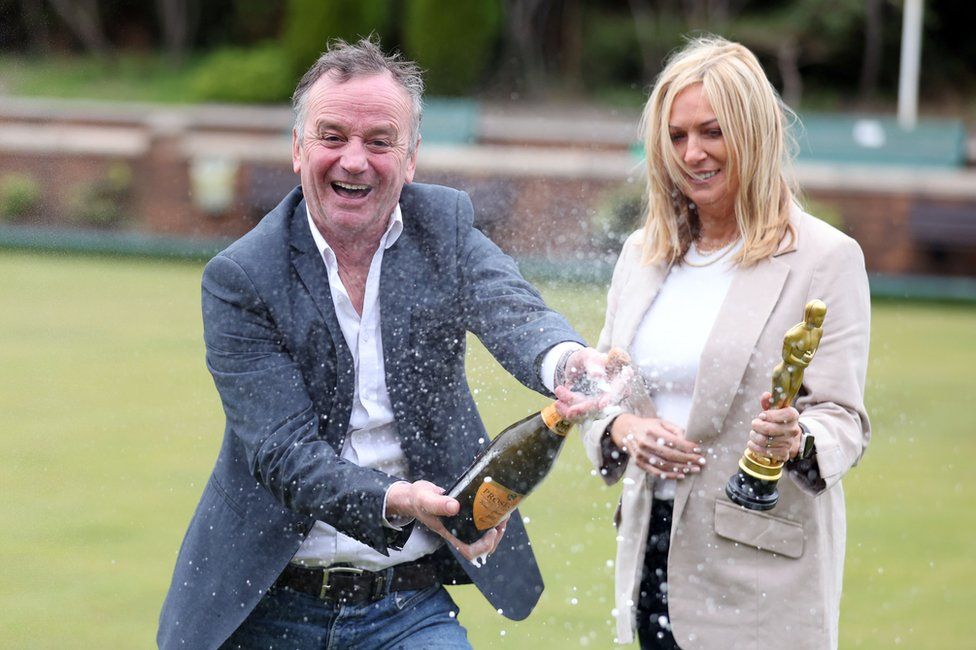 Other nominations in Sunday's ceremony in the best live action short film category, were Ivalu, Le Pupille, Night Ride and the Red Suitcase.
Guillermo del Toro's Pinocchio, which has a Belfast link, was successful in the best animated feature category.
The body of the puppet which featured in the animation was constructed by a 3D printing firm in east Belfast.
The big winner of the night was Everything Everywhere All At Once, which won seven awards.
There was a record number of nominations for Irish talent, with 14 prizes up for grabs.
Martin McDonagh's tragicomedy, The Banshees of Inisherin was nominated in nine categories but did not take home any statuettes.
Colin Farrell lost out in the best actor category, while his co-stars Brendan Gleeson and Barry Keoghan were unsuccessful in the best supporting actor category.
Irish actor Paul Mescal also missed out, as did An Cailín Ciúin (The Quiet Girl).
Kerry Condon was also nominated for best supporting actress for her role, but that award went to Jamie Lee Curtis.
Set on a remote island off the west coast of Ireland, The Banshees of Inisherin tells the story of two friends who fall out after one decides to abruptly end their relationship.
An Cailín Ciúin (The Quiet Girl) was the first Irish language film to be nominated for best international feature film, a category formerly named best foreign language film.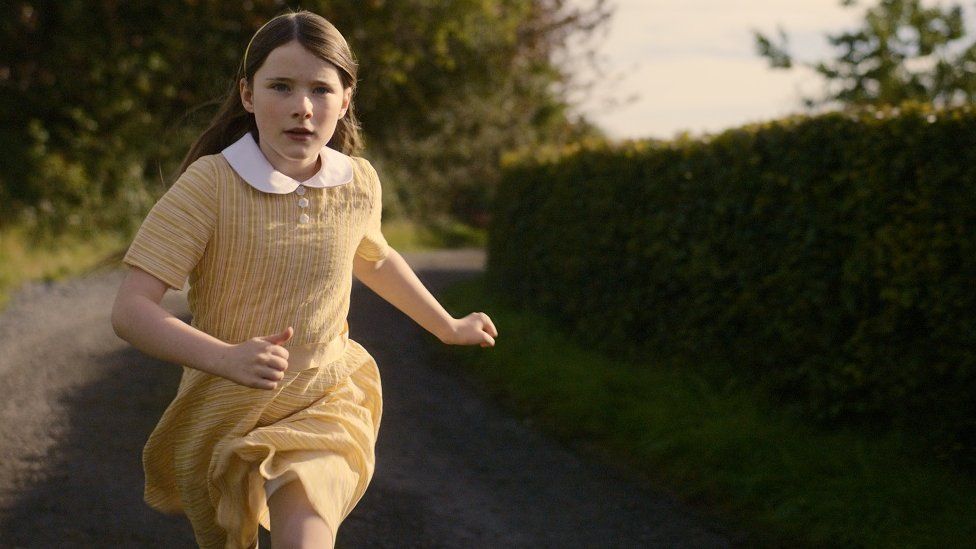 Directed and written by Colm Bairéad, the film is adapted from Claire Keegan's 2010 book Foster.
Paul Mescal, who rose to fame with the BBC drama Normal People, was also in the running for a best actor prize for his role in Aftersun.
Brendan Fraser was victorious in that category for his role in The Whale.
Irish President Michael D Higgins said it was a remarkable year for the Irish film industry.
He said the success was "a testament to the hard work of so many people over recent decades".