Ukraine, North Korea and Iran included in leaked documents online
The leak of U.S. secret documents about Ukraine continued on social media on Friday as an ABC News review found that dozens of documents were first posted on the internet in early March shortly after they were drafted and also included secret documents about Iran's nuclear program, North Korea's missile program, and other regions of the world.
The new developments highlight the broadening security concerns about what was already a major security leak of classified information about the U.S. effort to assist Ukraine's military.
Pentagon Deputy Press Secretary Sabrina Singh said that "The Department of Defense is actively reviewing the matter, and has made a formal referral to the Department of Justice for investigation."
On Sunday, Singh said in a statement that the department "continues to review and assess the validity of the photographed documents that are circulating on social media sites and that appear to contain sensitive and highly classified material. An interagency effort has been stood up, focused on assessing the impact these photographed documents could have on U.S. national security and on our Allies and partners."
U.S. officials "engaged with Allies and partners and have informed relevant congressional committees of jurisdiction about the disclosure" over the weekend, Singh went on, adding: "The Department of Defense's highest priority is the defense of our nation and our national security. We have referred this matter to the Department of Justice, which has opened a criminal investigation."
The Justice Department had previously confirmed that it was now investigating the leak.
"We have been in communication with the Department of Defense related to this matter and have begun an investigation. We decline further comment," a spokesperson for the Department of Justice said in a statement.
The handful of documents posted on social media platforms on Thursday included precise details about the Ukrainian battlefield, U.S. weapons use by Ukraine, and the training of Ukrainian troops as of March 1. The documents posted do not appear to include any military planning for the long-anticipated Ukrainian counteroffensive that is expected for later this spring.
The documents also included national security topics beyond Ukraine and Russia, per the Central Intelligence Agency's daily intelligence summary that is provided to senior leaders.
"We are aware of the social media posts and are looking in the claims," a CIA spokesperson tells ABC.
Those postings of what appeared to be U.S. military documents triggered a Pentagon review into how the documents ended up on the internet.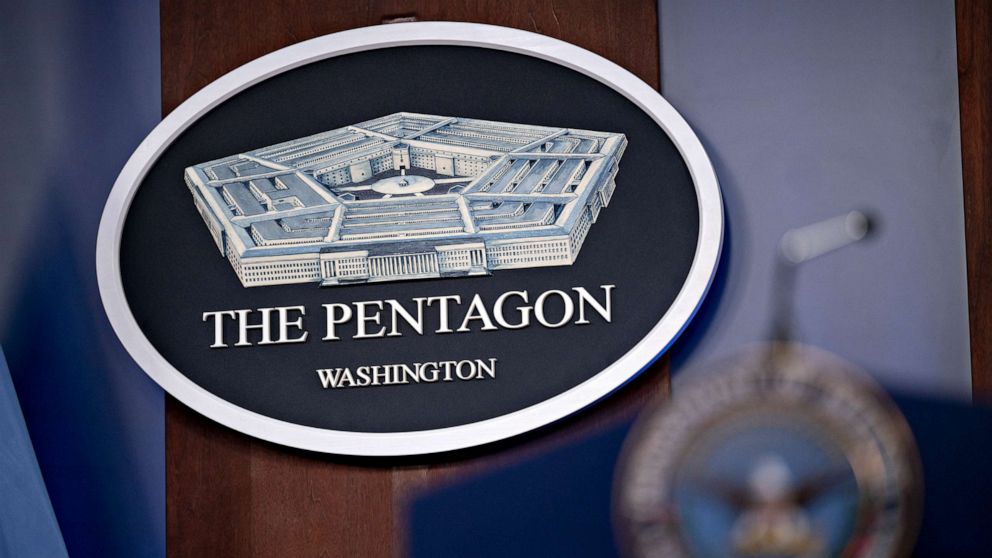 MORE: Russia-Ukraine live updates: US announces $2.6B in new security aid for Ukraine
"We are aware of the reports of social media posts, and the Department is reviewing the matter," Singh said in a statement provided to ABC News on Thursday.
A U.S. official told ABC News that the U.S. government is working to have the documents brought down by social media platforms.
But as of Friday, photographs of those documents were still being posted on various social media platforms, as well as a new image of a March 1 map of the battlefield situation around Bakhmut, the city that has been the focus of heavy fighting in recent months.
The Bakhmut map was one of dozens that an ABC News internet review determined were posted on the internet in early March, shortly after they were drafted.
Those documents also included what appear to be U.S. intelligence documents about Iran's nuclear program, North Korea's missile program, China, and other regions of the world.
Asked about the new developments a Pentagon spokesman referred back to its earlier statement.
A U.S. official discounted the intelligence value of the documents posted on the web telling ABC News that "the assessment is that the documents are of limited intelligence value and appear to have been altered from the original documents."
The official described them as "a snapshot in time from five weeks ago and the disposition of forces is no longer relevant to the battlefield."
However, the new information that the documents may have been posted shortly after they were drafted by the U.S. military and U.S. intelligence raises new concerns about their potential impact at the time.
Each of the documents posted on social media platforms appears to be photographs of folded printouts of individual PowerPoint slides produced by the U.S. military that contain details of the battlefield situation in Ukraine on March 1.
Some of them also contain information about the readiness rates of Ukrainian units, particularly of nine Ukrainian military brigades being supplied by the United States and NATO allies.
And in at least one instance, the documents appear to have been altered to reflect Russian fatality estimates that are significantly lower than the 200,000 killed and wounded that have been publicly stated by U.S. officials.
That alteration has led to speculation among national security analysts that Russia may be behind the dissemination of the leak.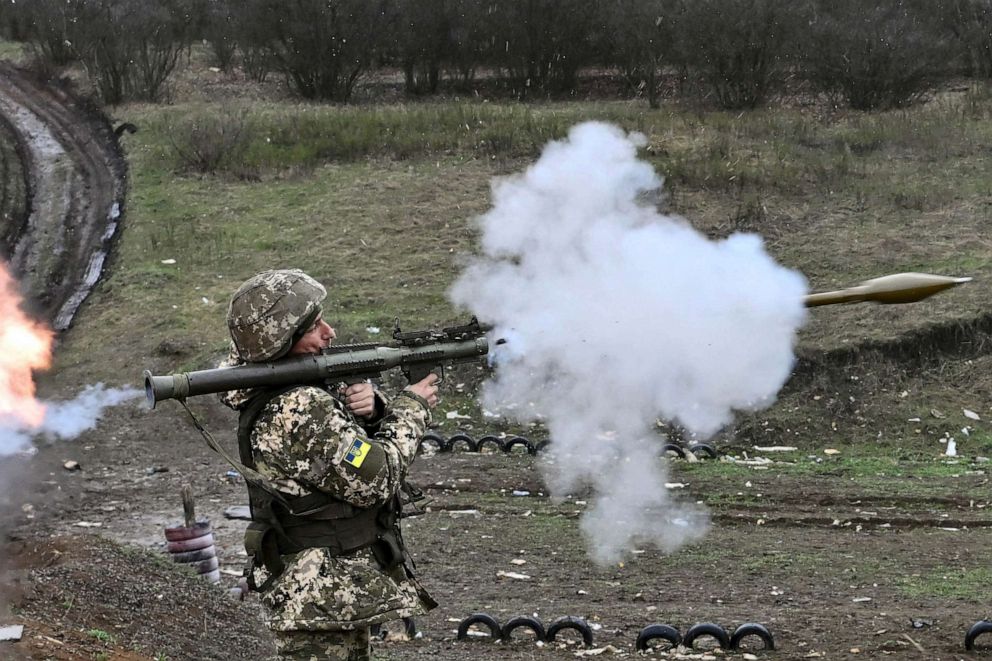 "As many of these were pictures of documents, it appears that it was a deliberate leak done by someone that wished to damage the Ukraine, U.S., and NATO efforts," said Mick Mulroy, an ABC News contributor and former Deputy Assistant Secretary of Defense.
"Russia's obvious manipulation of some facts has made it more difficult to determine what is real and what is not," said Mulroy. "Something that may help somewhat limit the damage overall ironically."
Mulroy speculates that a leak investigation has already started that "it will be very thorough in finding out how this happened and who was responsible. That individual (or individuals) needs to be held accountable."
Mykhailo Podolyak, a senior Ukrainian official, said in a statement that the leak contained a "very large amount of fictitious information" that appeared to be "standard elements of operational games by Russian intelligence and nothing more.
"Russia has no doubt that the United States or NATO are directly or indirectly involved in the conflict," Putin's spokesperson Dmitry Peskov said about the leaked documents on Friday.
The Pentagon says it is reviewing the apparent leak, but if a formal investigation is launched, it would presumably include a look at officials who would have access to the documents.
Investigators in previous leak investigations have been known to use polygraph tests to help determine the truthfulness of people being interviewed for the investigation.